Nima Riahi
How to find your perfect electric bike?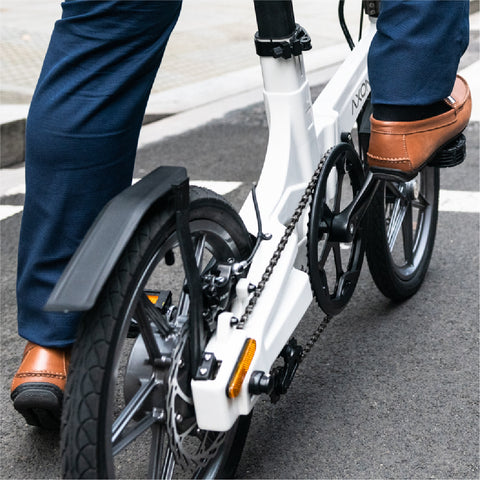 This 2022 brings a new year of new goals and challenges. Many first-time riders and even long-term cyclists can be looking for a new e-bike to get in shape and improve their morning commute.
Our mission at Axon Rides is to bring you the absolute best electric bikes on the market. Every one of our foldable, portable e-bikes is purpose-built with your comfort and convenience in mind.
But with many Axon E-bikes to choose from, how do you decide which one is the best fit for you? Here are some questions you should consider to help you find your perfect Axon E-bike.
How will be using your bike?
Many foldable electric bikes are great for the morning commute to work or university. You can carry them easily in the car or on public transport and then store them under your desk. They are perfect for city travel. But some e-bikes are better for leisure rides around the countryside, as they can only be used on private land. That's right; some e-bikes come with government legislation.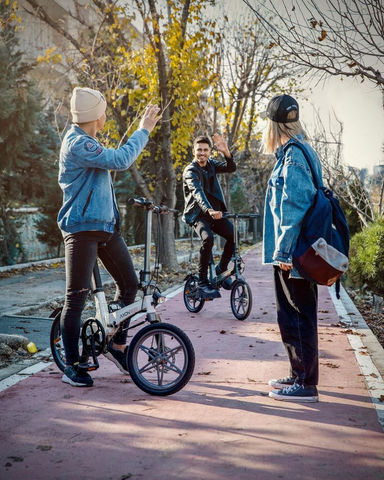 Do you have a licence?
If your bike is considered a twist and go, you will need to be registered, insured and taxed (Vehicle Excise Duty) as a motor vehicle. You will need a suitable driving licence and wear a motorcycle safety helmet. Otherwise, the bike will be illegal to use on a public road, pavement, cycle lane or Bridgeway.
However, if you don't wish to register the bike, insure, tax or have a driving licence, you can still ride the electric bike in some locations. They can only be ridden on private land with the landowner's permission.
Ideal Commuters Bikes:
AXON PRO MAX
AXON PRO
AXON ECO
AXON PRO LITE
Ideal Leisure Bikes/ Twist and Go:
AXON PRO MAX – S
AXON PRO – S
AXON ECO – S
AXON PRO 7 – S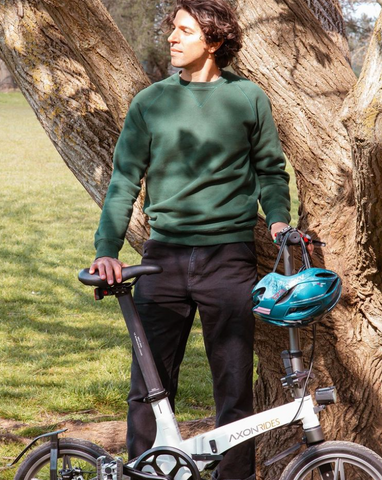 What is your price range?
An e-bike is an investment and should be treated as such. As they are an electric form of transport, an electric bike can be slightly more expensive than some traditional bikes. However, the Axon range does vary in price.
We offer bikes starting from £999 (AXON ECO and AXON ECO-S). The more powerful bikes, such as the Axon Pro Max, is around £2,000. Therefore, when deciding the bike for you, you should consider how much you are willing to spend compared to the number of features you want.
Why not book a demo ride?
When it comes to picking your perfect bike, you should ride before you buy! Many of our stockists have the option for you to book a Demo ride to test out several our electric bikes before committing.
With a range of colours available to suit your style, Axon Rides folding ebikes are the perfect bike for your life.
We have a full map of retailers across the country. Visit them here and book a demo ride online.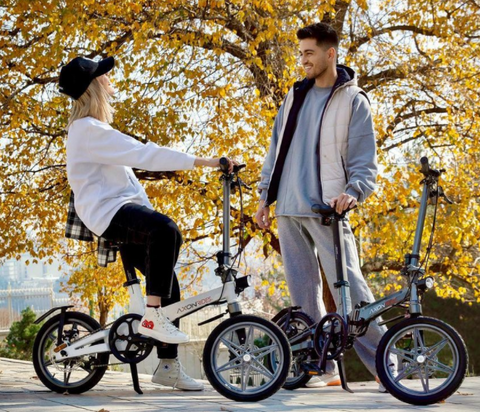 Want to know more?
Full details about all the bikes in the Axon range are available on the Shop.
You can also book a call with one of our team to learn more about the bike and how it will fit into your lifestyle.