Nima Riahi
Not Just the Bike: An introduction to Essential Cycling Accessories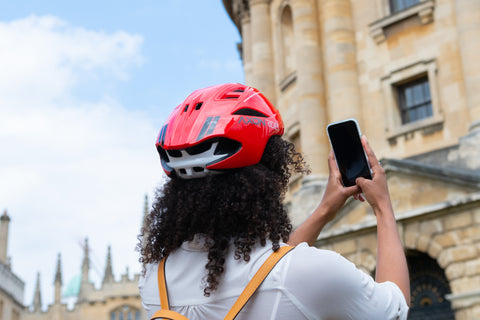 When owning an Electric Bike, you need a little more than just the bike to keep yourself safe and bike up to scratch. You will need some protective equipment and accessories. Not sure what you will need? Then keep reading! We are going to give you an introduction to some of the safety gear, clothes and even repair kits that every bike rider needs.
Clothing:
Helmets. The number one safety gear for anyone on a bike. Around 2/3 of cyclist deaths involve the head and face. If you wear a helmet, you are 65% less likely to die from a head or neck injury when crashing. It's just not worth the risk, so get yourself a helmet.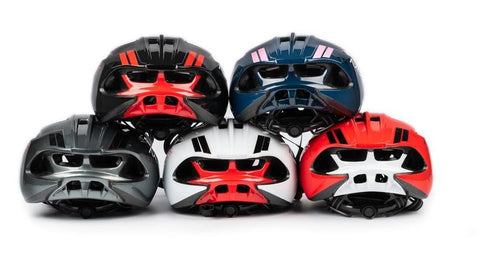 The Axon Rides branded helmets are stylish and safe, making them the ideal accessory for your folding e-bike. You can shop Axons Helmets here.
Gloves. We've covered head and neck, but now you want to protect your hands. Most of the time, the rest of your body is wrapped up warm, leaving your hands exposed to the elements. Plus, when you fall, you tend to try and stop your fall with your hands and skidding onto concrete isn't ideal. That's why you should get your hands on Cycling Gloves, designed to protect your skin in case of an accident and cold and windy weather.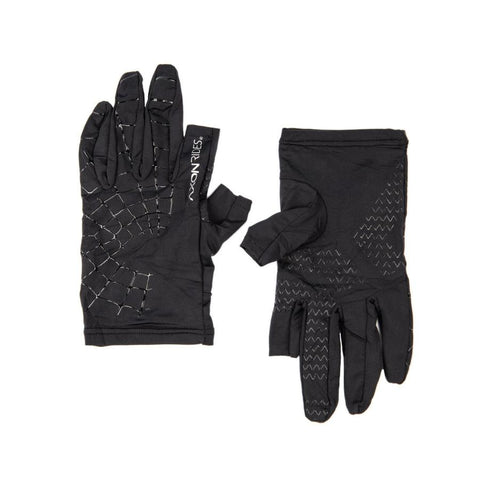 Axons own cycling gloves are comfy, stylish and available in a variety of colours. You can shop Axons gloves here.
Bike Repair Tools:
Bike Repair Stand. When inspecting and fixing any issues with your bike, it's best to have your bike on a stand, giving you easy access to all the nooks and crannies. You can even get repair stands that are foldable and compact to keep with you on the go.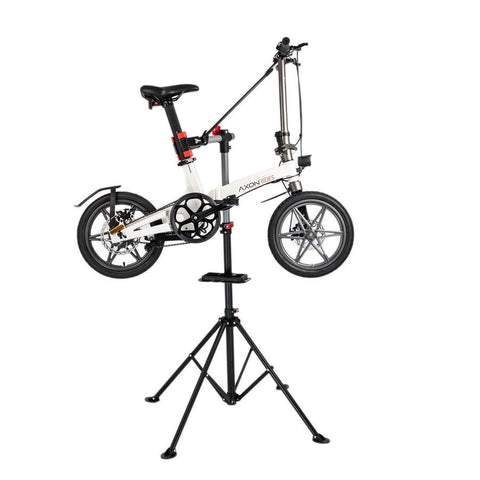 Always be prepared with the Axon Bike Repair Stand. High quality and affordable for the bike enthusiast, commuter or casual cyclist. You can Shop Axons Repair Stand here.
Repair Kit: On occasion, your e-bike might need a tighten or something replaced, that's where a simple repair kit comes in, a miniature tool for the job! To keep your bike up to scratch and prepare for emergencies, we suggest the repair kit by Axon.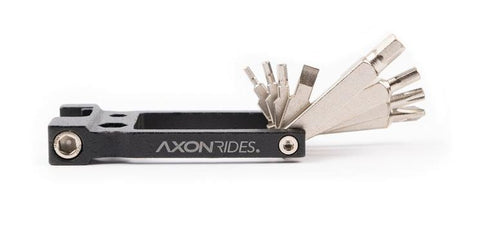 The Axon Rides multi-tool is your complete pocket toolset that fits in your bag. You can shop Axons Repair Kit here.
Pump. A simple tool to keep your tyres and the recommended levels. All electric bikes will have an ideal tyre pressure that is recommended to keep the tyres moving efficiently and keep you safe. Tyre pressure is important to keep a smooth ride, avoid punctures, improve braking, and keep the wheel's structure.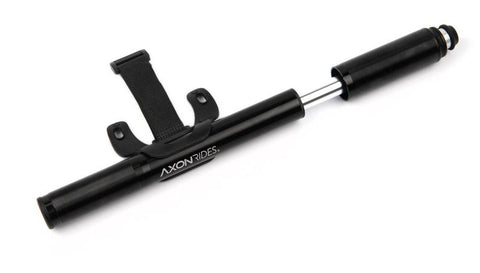 Axon has a small travel sized Mini Pump, ideal for tyre maintenance on the go. You can keep it in your bag or attach it to the frame to keep it with your Axon Rides ebike. You can shop Axons Mini Pump here.
Ad Ons:
Bike Lock. Every year, around 77 thousand bikes are stolen in the UK. In the US, a bike gets stolen every 30 seconds. Don't let this happen to you. An Electric Bike isn't something you want to be stolen, so you need a secure Bike Lock to deter and stop potential thieves.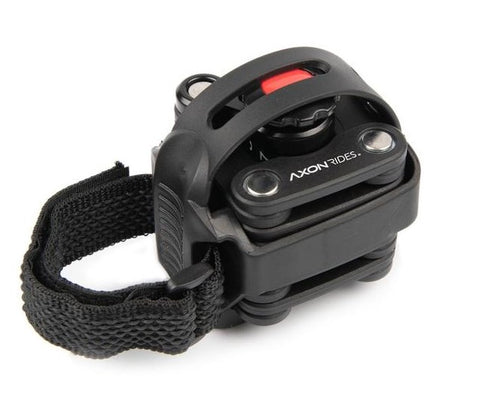 Axon had their very own Bike Lock, perfect for securing an Axon E-Bike. The lock is Lightweight and easy to carry in your bag or on your e-bike. You can shop Axons Bike Lock here.
There you have it the beginners guide to e-bike accessories. So, make yours a ride to remember and keep your bike in peak condition, from helmets and clothing to bike repair tools and spare parts. Don't forget, Axon has got you covered. Get ready to enjoy your ride by shopping the Accessory collection now.