Welcome to Axon Rides
Our electric bikes help you get around your city in a way that's kind to the environment and your wallet.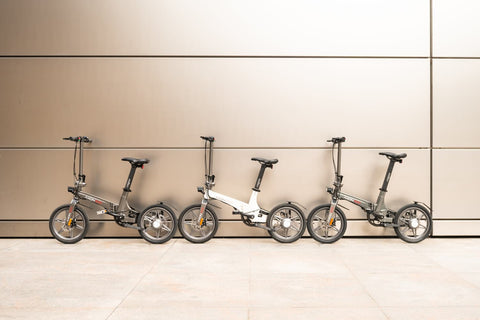 Our mission
We're here to bring you the very best electric bikes on the market.
Every one of our foldable, portable e-bikes is purpose-built with your comfort and convenience in mind.
Enjoy your ride with our minimalist designs, easy-to-use folding mechanisms, and a powerful electric motor that does the hard work for you.
Our founder 
Farhad Golkar started his professional career as an IT Manager, where he learned the power of a process driven approach to business.
Customer service has always been a passion of his, so Farhad completed his MBA to take his skills in this area to the next level. 
These two distinct skill sets came together during his time at Goldis Tile Company, where he successfully led a sales and marketing team of over 30 people for 16 years. Farhad's team sold enough tiles to cover more than 6 million square metres to over 600 customers in the domestic and international markets.
He spent most of his life living in one of the busiest, most polluted capital cities in the world. Surrounded by noise, heat, and pollution, he was always looking for a solution to help the people in the city enjoy a cleaner, safer environment. Electric bikes were the answer.
Practical, reliable, and clean, electric bikes are the future of personal transportation in cities and towns around the world. And so, Axon Rides was born…
The easy to use, sustainable mode of private transport for the daily commuter and urban explorer.