Nima Riahi
This Month At Axon Rides
School is back in session this September, which means the daily bike rides back into university and work have returned. We have introduced three new stockists to ensure riders have the bike and gear ready for their commute. We have expanded our family in the past month, so join us in welcoming Atmosphere Electric Bikes, Dragon Cycles and Pedal Barn.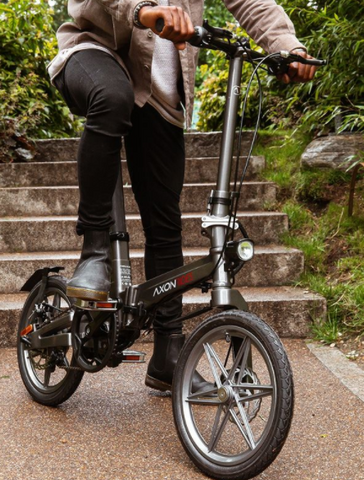 Atmosphere Electric Bikes
With over 30 years of experience, they are the original E-bike retailer. For best enjoyment, an electric bike needs to be assembled correctly. Brakes and gears are adjusted and thoroughly tested, so your bike is ready to go. They will assemble and check it for you in our Bristol workshop.
Here's what they had to say about Axon:
"This is the lightest folding bike we have seen, and a little wonder it certainly is! Perfect for commuting as it quickly folds and can be carried onto trains and buses with ease. Axons are made to be simple to use. They have a great design with a funky style".
Did you know they offer demo rides so you can try them before you buy?
Read more about Atmosphere Electric Bike and how to book a demo ride here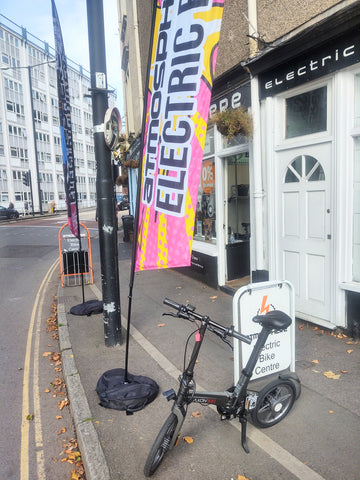 Dragon Cycles
The Thomas family are the heart of Dragon Cycles, based in Cardiff. As a biking family, they have been exploring UK hot spots for the last 12 years.
The freedom of cycling, the outdoors and the physical benefits of cycling motivated them to bring this pleasure to as many people as possible. They recognized it could be daunting for everyday people to get into this passion, with overpriced bikes, intimidating shops and overwhelming jargon. That's where they come in.
Dragon Cycles handpick every e-bike they sell and pride themselves on exceptional service to customers. You're buying so much more than an e-bike, it's your freedom to the outdoors, an opportunity to make memories, and a mechanic to get fitter and healthier, no matter your age, shape or size.
What do they think of us?
"As we handpick every e-bike we sell and choose the top quality, we had to choose the e-bike at Axon".
Dragon Cycles also offer Demo Rides! You can explore their store and book a demo ride here.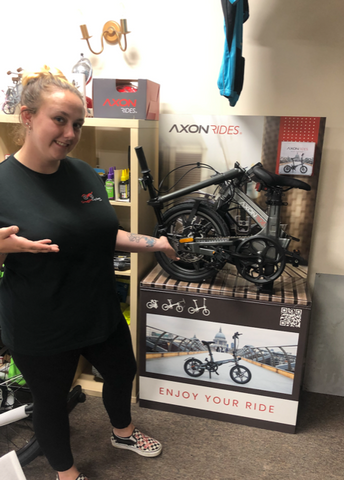 Pedal Barn
The Pedal Barn was brought to you by Oundle Bikefix. Your local bicycle shop, offering a full range of quality bikes and accessories at competitive prices. They also offer a fully equipped workshop for servicing and upgrades to your trusty steed.
Pedal Barn has built a reputation of unparalleled expertise, service knowledge and repair quality over several years. Pedal Barn pride themselves on the attention to detail vital to keeping customers' bikes spinning year after year, regardless of type or terrain. Customers can be 100% confident in their ability to maintain and service their treasured bicycles.
So, Why Axon?
"We offer a full range of quality bikes so when it came to choosing an e-bike, we had to choose Axon".
Explore their range and book a demo ride at Pedal Barn here