Nima Riahi
We are pleased to announce that Bath E-Bikes is partnered with Axon Electric Bikes and are supplying our foldable electric bikes.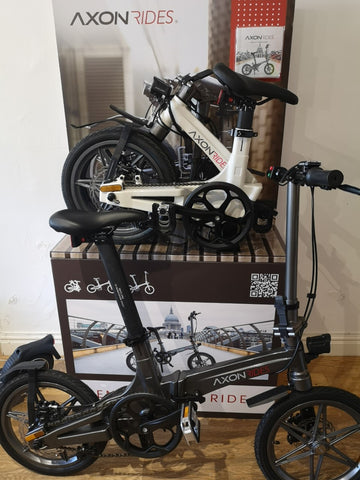 Who are Bath-Ebikes:
Come and visit our shop Keynsham – Very easily accessed from Bath or Bristol with easy convenient parking.
We have a good selection of electric bikes from £1799 in stock and ready to go.
Come and browse, or make an appointment to have an informal chat & test ride, get the low down on our different bikes, and the type of E-bike that will best suit your needs. Open Wed-Sat.
Why Axon:
"Bath E-Bike is a specialist in commuting and touring electric bikes, we adore the design & compactness of the Axon rides ebikes. We had been looking for an easy to ride, easy to maintain, and easy to fold ebike that was nice and light for a while, and when we saw the Axon bike we jumped a the chance to be able to stock them – a great company to work with and great after sales support. Come and have a go on one!!!!"
Opening Times and Address:

Bath E-Bike LTD
22 Temple Street
Keynsham
Bristol, England BS31 1EH, United Kingdom

Ph: 0117 986 6885
Fax:

hello@bathebike.co.uk

Mon 9:30am – 4pm
Tue 9:30am -5pm
Wed 9:30am – 5pm
Thu 9:30am – 5pm
Fri 9:30am – 5pm
Sat 9:30am – 4pm
Sun Closed


Service:

Service centre

Retail:

Demo's Available