Nima Riahi
Axon Rides

Welcomes Save Money Cut Carbon To Our List Of Stockists.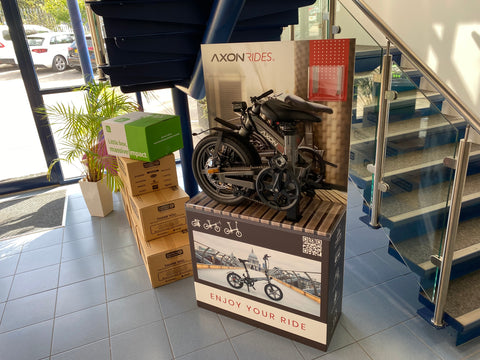 Who are Save Money Cut Carbon:
It's simple: our promise is in our name. SaveMoneyCutCarbon makes it easy for people to save money – and the planet.
We help businesses and now homeowners take practical steps to be more sustainable, cutting energy & water bills, resulting in reduced carbon emissions.
From the boardroom to every room in your home, we provide everything you need, in one place – saving you time and money.
However you choose to work with us we make it easy, helping you measure and see the impact the products you choose are having.
Why Axon:
" A great alternative to commuting to work is on an electric bike. E-Bike are a form of transport that is friendly to the environment, by reducing a persons carbon footprint. That's why we introduced Axon rides to our family.
Contact:

Save Money Cut Carbon
Abbeystone House
36 Eastern Way
Bury Saint Edmunds, England IP32 7AB, United Kingdom

Ph: +44 845 123 5464