Nima Riahi
We are really excited to announce that Blue Door Bicycles has joined the Axon Rides family.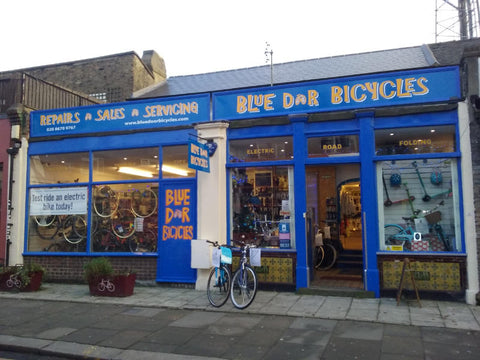 Who are Blue Door Bicycles:
Focusing on servicing, repairs and electic bike sales going forward. Our team has 20 years of experiance and will be able to handle anything you can throw at us!
Their experience and range of services compliment Axon Rides ethos of trying to get people out of their vehicles and out onto the street, exercising in short steady bursts and creating a new surge of people wanting to get fit and be kind to the environment.
Electric bikes are here to stay, they are a practical clean alternative to using your car or public transport with the added benefit of you getting fitter.
Why Axon:
"We love its all-inclusive design while still being able to fold small enough to be practical. Its nippy electric-assist is great as we're in the top five hilliest places in London so suits Blue Door Bicycles very well".
Opening Times and Address:

Blue Door Bicycles
5-7 Central Hill
Croydon
London, England SE19 1BG, United Kingdom

Ph: 020 8670 9767
Fax:

Monday – 8am – 4:15pm
Tuesday – Friday – 8am – 6pm
Saturday – 9-5pm
Sunday – 10-5pm

Service:

Service centre

Retail:

Demo's Available