Nima Riahi
Bridgtown Cycles Now Supplier Our Axon Rides E-Bikes.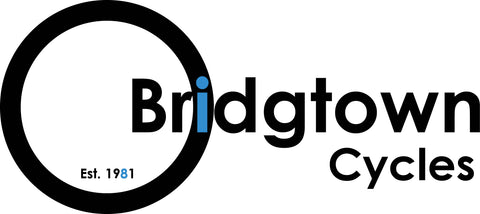 Who are Bridgetown Cycles:
Bridgtown Cycles is a long established local bike shop providing excellent customer service and products to the local community and beyond.
We sell quality bikes & accessories for all the family, ranging from children's bikes to high end carbon race machines built to cover any terrain whether it be on road, gravel or hitting the trails.
If you are passionate about cycling and want the highest level of customer service then please contact us to see how we can help, from complete novice to the elite we are here to help you on your journey.
"Bridgtown Cycles is a long standing family business, run by an avid family of cyclist delivering products for the cyclists from everyday to the elite. We are passionate about our products and believe in everything that we sell. We see the Axon Rides bicycles and products fitting in well within our store and offering our consumer base both local and Nationwide a sound, sturdy, well engineered product that they can enjoy and won't let them down.
We believe that we will be able to promote these products both in store on also on-line and become fine ambassadors for Axon Rides".
Opening Times and Address:

Bridgtown Cycles
UNIT 7 LAKESIDE PLAZA
BRIDGTOWN
Cannock, England WS11 0XE, United Kingdom

Ph: 01922 411180
Fax:

info@btownbikes.com