Nima Riahi
Dragon Cycles have joined the Axon Family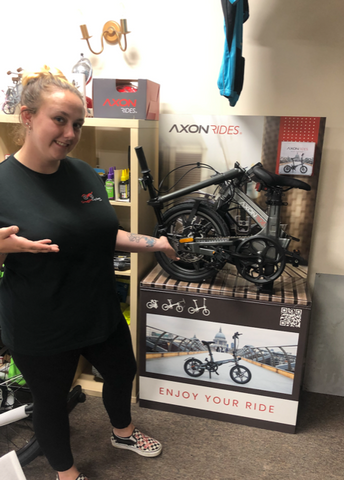 Who Are Dragon Cycles:
We're the Thomas family, the heart of Dragon Cycles, based in Cardiff. As a biking family, we've been exploring UK hot spots for the last 12 years.
It's this passion that has led us here. The freedom of cycling, the outdoors and the physical benefits of cycling, motivated us to bring this pleasure to as many people as possible. We recognized it can be really daunting for everyday people to get into this passion, with overpriced bikes, intimidating shops and overwhelming jargon. That's where we come in.
We hand pick every e-bike we sell, and pride ourselves on our exceptional service to our customers. You're buying so much more than an e-bike, it's your freedom to the outdoors, an opportunity to make memories, and a mechanic to get fitter and healthier, no matter what your age, shape or size.
Why Axon:
"As we hand pick every e-bike we sell and choose the top quality, we had to choose the e-bike at Axon"
Contact:

Dragon Cycles
300 North Road
Cardiff, Wales CF14 3BN, United Kingdom

Ph: +44 7709 900111
Fax:


info@dragoncycles.wales

MONDAY 9am – 4pm

TUESDAY 9am – 4pm

WEDNESDAY 9am – 4pm

THURSDAY 9am – 4pm

FRIDAY 9am – 4pm

SATURDAY Appointment Only

SUNDAY Closed