Nima Riahi
We are pleased to welcome Barton Bikes to the Axon Family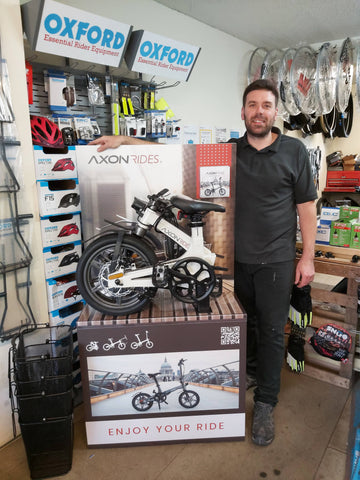 Who are Barton Bikes:
Barton Bicycles is a traditional independent bicycle shop located in the heart of Cambridge. We supply, service, and repair both new, used, and electric bikes for the local community, as well as provide services such as vintage & retro restoration and E-bike conversions.
Why Axon:
" Barton Bicycles has chosen to work with AXON Rides due to their commitment to very high customer services and outstanding product quality".
Opening Times and Address:

Barton Bikes
82 King Street
Cambridge, England CB1 1LN, United Kingdom

Ph: 07503 156057
Fax:

enquiries@bartonbicycles.co.uk

Tuesdays, Thursdays & Saturdays from 10AM until 4PM

Service:

Service centre

Retail:

Demo's Available