Nima Riahi
The Pedal Barn Now Supplies

Axon Rides

Electric Bikes.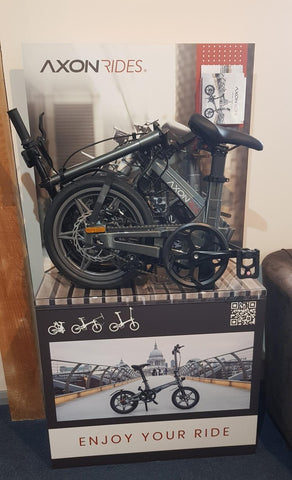 The Pedal Barn brought to you by Oundle Bikefix. Your local bicycle shop offering a full range of quality bikes and accessories at competitive prices. We also offer a fully equipped workshop for servicing and upgrades to your trusty steed.
Pedal Barn have built a reputation of unparalleled expertise, service knowledge and repair quality over several years. We pride ourselves on the attention to detail that is vital to keep our customer's bikes spinning year after year, regardless of type or terrain. Customers can be 100% confident in our ability to maintain and service their treasured bicycles.
Why Axon:
"We offer a full range of quality bikes so when it came to choosing an e-bike, we had to choose Axon".
Contact:

Pedal Barn
3 The Barn, Lake View Business Park
Off Oundle Road
Kettering, England NN14 4PP, United Kingdom

Ph: +44 1832 360015

mark@oundlebikefix.co.uk