Nima Riahi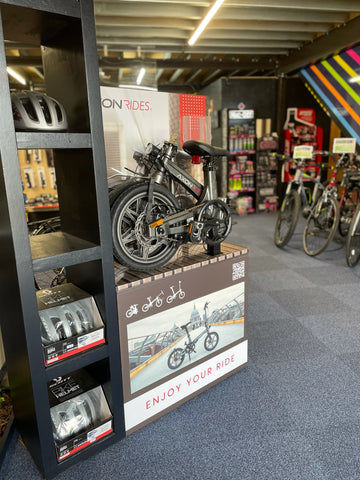 Who are Warwickshire eBikes:
Electric Bike specialists. We provide a friendly and professional service for existing and potential Electric Bike customers. We stock and deal in a number of trusted brands, which allows us to offer a large range of Electric Bikes. Customers are welcome to view our current stock online or at our showroom in Stratford-Upon-Avon where we offer short, COVID-secure test rides.
Warwickshrie eBikes have chosen to bring AXON Electric Folding Bikes onboard as we want to provide a high quality folder for our customers at a reasonable price. We're very impressed with AXON's design and supporting componentry, and we look forward to sharing these brand new eBikes with our customers.
Why Axon:
"Their experience and range of services compliment Axon Rides ethos of trying to get people out of their vehicles and out onto the street, exercising in short steady bursts and creating a new surge of people wanting to get fit and be kind to the environment. Axon offer the perfect commuter electric bike.".
Opening Times and Address:

Warwickshire E bikes
26 Western Road
Stratford-upon-Avon, England CV37 0AH, United Kingdom

Ph: 01789 414466
Fax:
velofix@velotechservices.co.uk

Tue – Fri 10:00 – 17:00
Sat 10:00 – 15:00

Service:

Service centre

Retail:

Demo's Available