Never leave your bike alone on the street again
Axon Rides range of folding electric bikes go wherever you do.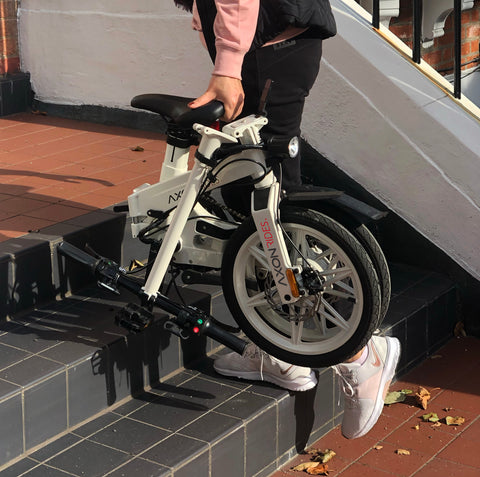 At 14.5Kg, they are lightweight and easy to carry. You can take your bike into the security of your home and office.
Bike theft is on the rise. No matter how tough your lock is, few will stand up to a pair of industrial bolt cutters.
If a bike that's locked up outdoors catches the eye of a practised thief, it'll be gone in the blink of an eye. However, stealing something that's stored securely inside is a tricky prospect so you can enjoy peace of mind knowing that your bike is close by and safe.
Going away for the weekend?
Take your bike with you.
Our electric bikes are compact and fit almosty anywhere when folded. Simply pop it in the boot or take it with you on the train and enjoy your ride as you explore new places.