The perfect balance of form and comfort
Let the city unfold on your Axon Rides E-bike.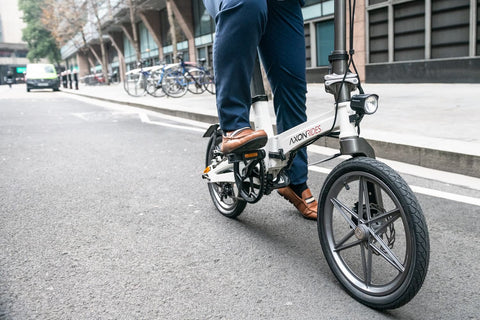 Our electric bikes are built for your comfort.
Navigate the narrow city streets with ease thanks to the efficient technical design. The featherweight frame is easy enough to ride on its own, but Axon Rides electric bikes take your pedal power to the next level with a lightweight electric motor.
The steering is responsive, without being jerky so you'll enjoy a smooth, seamless ride. Not only that, but the saddle is ultra-soft and easy to adjust to a height that suits your body.
Breeze through traffic, feel the fresh air on your face and get fitter (without getting too sweaty).
Enjoy your city. Unfold the urban on your Axon Rides E-bike.